About Canzi Dental Laboratory
Our command of the latest technology, especially the ability of our technicians to hand-design products using a computerized CAD/CAM system, ensures high quality control and individualized customer service. When you order Zirconia dentures, dental crowns, or dental bridges from Canzi dental lab, you can rest assured that you are getting the best dental products available
About Canzi : Focus on Quality
We provide a consistent and professional dental laboratory service of the highest quality. Our family of experienced dental technology professionals have the comprehensive knowledge and sophisticated techniques essential to the success of the contemporary dental practice. At Canzi quality is more than a popular cliche it is the cornerstone on which we have built our reputation. Restorations fabricated by Canzi minimize chairtime and maximize patient satisfaction.
Canzi continuously studies with various advanced training centers throughout the country. By training alongside our client dentists we are able to provide the technical expertise necessary to support today's versatile dental office.
Dedicated Customer Service
We pride ourselves on providing our clients with outstanding service. Our customer service team is always available to assist your office with pick-up and delivery, case scheduling and general questions regarding our services. Please call or email us any request which is not satisfied within these web pages.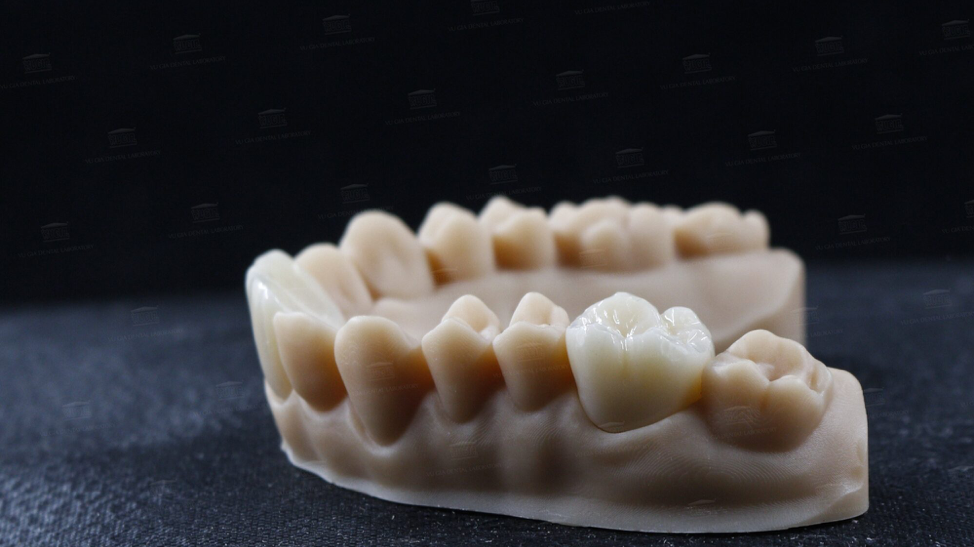 We do not want to be only a dental lab, but we strive to become your long-term partner who you can totally rely on, and who can help you succeed in your field of work. We know exactly what you want and continue to deliver the best value consistently.